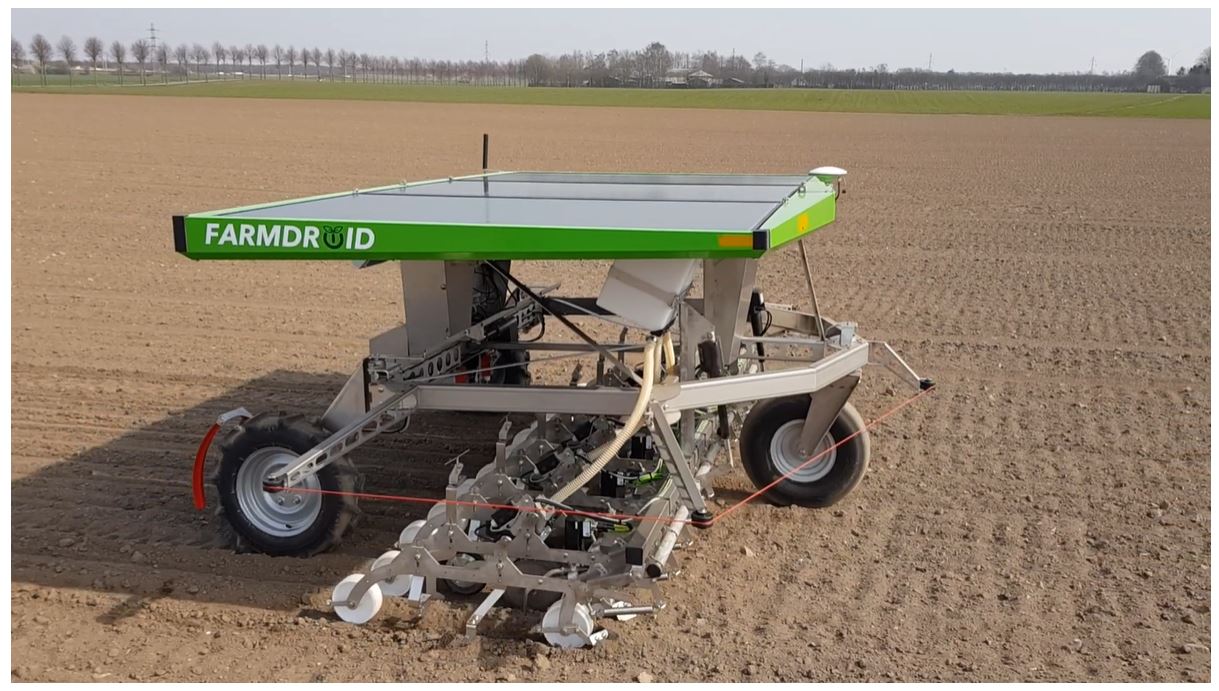 Robot sows and weeds 24 hours a day
The newest agro invention comes from a Danish agtech. It is a robot that performs weeding and sowing activities and is powered by solar energy. It has autonomy of up to 24 hours of work, without stopping to recharge.
The equipment was created by the company Farmdroid and is recommended for plantations up to 20 hectares in organic crops. The model has high precision in activities, working with four photovoltaic panels and external batteries. The model also values ​​precision, with millimeter sowing by, divided into six lines. Sowing uses GPS technology to determine the position of each seed individually.
In weeding, weeds are removed, helping to reduce the use of chemicals and pesticides. In addition, this removal can be done before the emergence of the crop because the robot knows where it deposited the seed and can remove only the weeds.
The working speed is between 450 to 950m per hour and due to the low weight of the machine there is no damage to the ground. In the spring of 2020, FarmDroid sowed and weeded over 1,500 hectares in large parts of Europe.
Today, there are more than 50 robots operating in 6 countries in Europe. The purchase price is estimated at R $ 427 thousand reais. However, the developers believe that the return on investment can happen at most after two years of using the model.
Check out the working robot in the video below:
Source: https://www.agrolink.com.br/noticias/robo-semeia-e-capina-24-horas-por-dia_447161.html